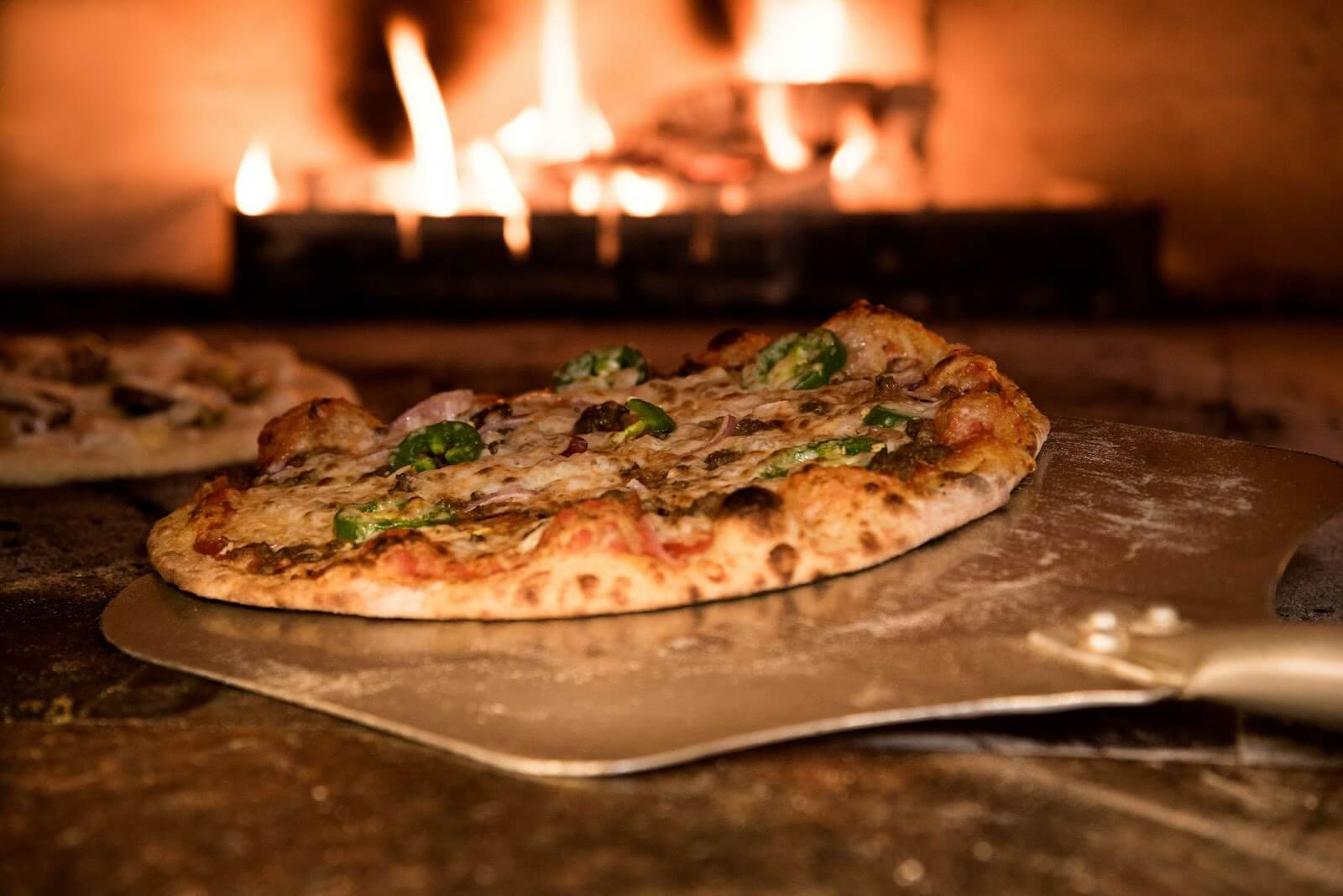 Summer has already begun, which means that a season of fun picnics and gatherings is ahead of us. So why not surprise your family and friends with hot fresh homemade pizza? The tips in this article will help you pick the right portable pizza oven for your backyard. You will find out which furnace characteristics are essential for the perfect Neapolitan pie and what to consider when buying a new device.
Fuel
The capabilities of particular equipment largely depend on the type of fuel. Each of them has a number of drawbacks and benefits. Besides, they require different levels of skills and experience. The choice of a specific type depends on your requirements.
Charcoal and wood. Such ovens are considered classic because they provide the ideal temperature for making traditional pizza. Also, the dishes cooked in them acquire the characteristic smoke flavor, which is so loved by many. At the same time, it might not be easy to light them properly and maintain a stable heat throughout the entire cooking time.
Propane and gas. These furnaces can also reach extreme temperatures and are much easier to use. Even a beginner can cope with controls because it is enough to open a gas valve more to make the fire bigger.
Hybrid. This type is a mix of the previous two. Manufacturers equip such devices with a feature that lets you connect two different burners of your choice. It increases the cost of a product but makes it more versatile.
Grill inserts. It is an excellent option for those who have an outdoor grill and want to expand its functionality. Such ovens cannot work independently and receive heat from the grill base.
Electric. If your patio or backyard has a covered area, then you can use electrical models that run from an outlet. They are the most portable, compact, and easy to use. Unlike wood-fired ovens, they do not give extremely high temperatures but are distinguished by high performance and, if necessary, can be used indoors.
Temperature
The wide temperature range makes any tool more versatile. Ideally, the pizza should be cooked for 60-90 seconds at a high temperature of 800°F or higher. Modern brick wood-fired ovens can even heat up to 1000°F. However, as practice shows, a delicious dish can be made without observing these ideal conditions. The most common models on the market today are those that offer a temperature range of 400-600°F. It is an excellent indicator for cooking both pizza and other dishes.
However, it is not only the temperature to which the device can heat up but also its thermal insulation that is important. If the oven body is not securely reinforced, it will not efficiently maintain heat for the time you need. Because of it, you will get unsatisfactory results and waste a lot of fuel for kindling and maintaining the temperature. It is also desirable for large outdoor ovens to have a chimney that ensures proper air circulation inside a cooking compartment.
Capacity
The capacity of the cooking chamber is an important factor if you make lunch or dinner for a large company. Typically, most models can fit one standard pizza about 12 inches in diameter. If you cook in an oven that heats up to 800°F or more, then the cooking process shouldn't take long. But if your furnace has a slightly lower capacity, you might want to look at the wider devices that can accommodate 14-16 inch pizzas. An excellent option for a large company is electric devices with multiple compartments. So, you can cook two pies or even two different dishes at the same time.
Brand and Price
There are several brands on the kitchen appliance market that are known all over the world, thanks to their pizza ovens. Some of them exclusively manufacture furnaces and accessories; others offer a wider assortment. In any case, by buying products from large companies, you can be sure of the quality of the materials used in the production and equipment reliability.
At the same time, there is a pattern that the more popular the brand, the more expensive its items. While this statement is not always true, it really is not always necessary to overpay to get a quality device. Even well-known companies offer budget models. The price range can be enormous, from $50 to $1000 and more. Think carefully about whether you need the professional features that expensive models have.
Accessories
Manufacturers often equip their products with additional accessories that are necessary for making quality pizza. However, if they are not included in the set with the oven, it would be better if you bought them. First of all, you need a baking stone. It distributes heat evenly throughout the dish and creates a crispy crust on cakes and other baked goods. Some oven models have a brick bottom or removable stone. If not, it is better to buy ceramic, clay, cordierite, or volcanic one. Study the properties of each material to choose the one that suits your needs.
You might also need an infrared thermometer, a pizza peel, and heat-resistant gloves to bake pizza in a very hot oven. For serving, it is also worth purchasing trays or screens and extra sharp knives. Also, remember that a furnace, like any other kitchen equipment, should be properly cared for. Regularly clean it from flour, dough, and food residues with scrapers and brushes. To prevent your device from gathering dust in the off-season, get a special cover for it.
Secret to Delicious Neapolitan Pizza
Once you've bought the right oven, it's time to start making your pizza. As mentioned above, the classic Neapolitan pie is cooked in a hot oven. Therefore, make sure you warm up your device to its maximum temperature. It is recommended to use a handmade dough and sauce rather than buy ready-made ones in a store to get a delicious dish. Especially since making them does not require special culinary skills from you. Don't try to put all the filling from your refrigerator on top of the dough. The secret to a delicious cake is to balance its flavor. You can find descriptions of classic toppings online or experiment with the ingredients yourself. Unleash your imagination and enjoy the process!