Delicious Mix veg is the mouthwatering dish loved by everyone as it's tastes like restaurant style mix veg. Each and every bite of MIX veg gives you the vegetable's taste which you will love definitely.
Mix veg is made with any vegetables of your choice. As it is full of nutrients. You can call it Balanced diet because it contains all necessary nutrients for health and growth.
HEALTHY DIET FOR TEENAGE GIRL
Let's start learn how to cook mix veg at home in resturant style.
Ingredients for Mix Veg
3 Tbsp oil
1/2 Tbsp Cumin seeds
1 Bayleaf
1 Bowl tomato puree
2 Chopped Carrot
1 chhoped cauliflower
1 chhoped broccoli
A small bowl of peas
1 bowl soaked cashew
1 Bowl chhoped capsicum
2 Tbsp chhoped Coriander leaves
1 Tbsp Garam masla
1 Tbsp kashmiri Red chilli powder
1/2 Tbsp turmeric powder
1 Tbsp Salt
2 Tbsp ginger,garlic and green chilli paste.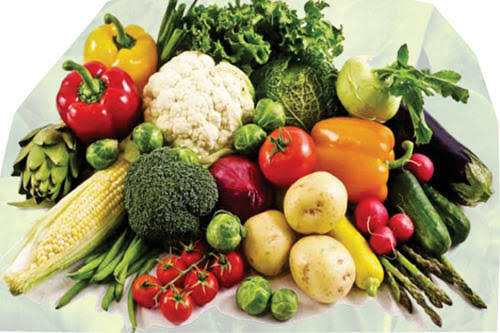 How to cook Mix Veg
1) Take a deep stainless steel pan (kadai) and add oil on heat. Add Cumin seeds and bayleaf, cook for 1-2 mintues on low flame.
2)Now add ginger, garlic and green chilli paste. Saute well for 1 minute.
3) Add mushroom, broccoli and cashews in pan, mix it properly. (Cook for 1-2 mintues)
4)Now add tomato puree , cook for 4-5 minutes till oil gets separate from mixture.
5) Then add Red chilli powder, turmeric powder, Coriander Powder, Garam masala and salt, mix well.
6) Stirring occasionally for 2 mintues, then close the pan with a plate and cook on low flame for 15-20 mintues.
7) When all vegetables properly cooked add corriender leaves for garnishing and better taste.
8)Your yummy and tasty mix veg is ready now, serve it with hot chappaties.

TIME DURATION = 30 MINTUES
PREPARATION = 30 MINTUES
SERVING = 5-6 PERSONS
Watch full video of MIX VEG RECIPE
Point to Remember
1) You can add any vegetable you love.
2) Continuously checks vegetables while cooking, do no over cooking as it will tastes bad then.
3) You can also add paneer if you are paneer lover. Chhoped paneer into small pieces. You can shallow fry or leave as it is.
4) Do not add water in it. Nobody likes Mix Veg with gravy.
RELATED POST = PALAK PANEEER RECIPE
Try this delicious recipe at home and share your reviews with us. Share your receipe with Cookin France we accept guest recipe. Share your suggestions and reviews in comment session.
THANKS!!