One of the most exciting memories link with the winters in India is a bowl of hot gazar ka halwa. Here is the recipe of gazar ka halwa cooks in very short time.
Ingredients for Gazar ka Halwa
(i) 200g. Sugary condensed milk
(ii)2tbsp. Pure ghee
(iii)1litre. Milk
(iv)1kg. Grated carrot
(v)25g. Chopped cashew and almond nuts
(vi)25g. Kishmish (Raisins)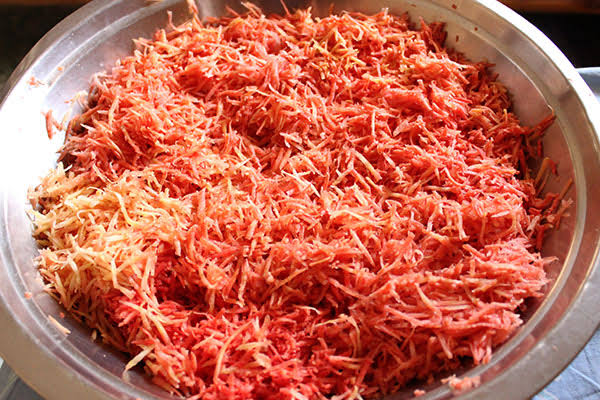 How to make Gazar ka Halwa
1) Take a pan, mix grated carrot and milk on it, bring it to hot, cook on low flame, starting occasionally till the whole milk dries up.
2) Now add sugary condensed milk on it and continue cooking on low flame, till it dries up.
3) Add the pure ghee and cook for 10 minutes.
4) Garnish with cashew, almond's nuts and raisins.
5) Serve it before getting it cool like winter,Haha!!
To watch the video of GAZAR KA HALWA RECIEPE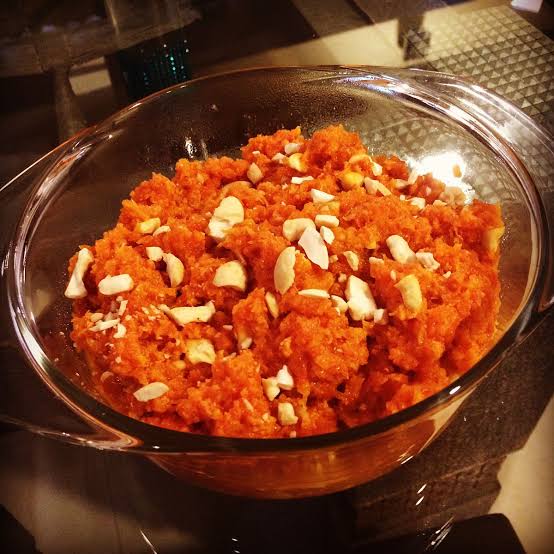 Serving= 5 person
Time duration=40 minutes
You can also visit coconut laddoo reciepe.