Chole bhature is the dish of Punjab and Street food of Delhi. This dish is very delicious food which is loved by everyone. Curry is the chickpeas's curry and bhature is made from all purpose flour. Chickpeas curry (Chole) is the yummy gravy, which is serve with bhatura or bhature in India. Once I thought that bhatura is the large poori but I was wrong. I saw many recipes of bhatura on YouTube and finally got the best one. Bhatura is not a large poori but similar to poori. It can made by yeast, eno, curd etc.
In Delhi you may find lots of chole bhature's Street shops or restaurants. We delhiite love Chole bhature more than anything, and in winters it tastes like woowww….
So let's start learn how to cook chole bhature at home, in pure Punjabi style..
Ingredients for chickpeas (Chole)
1 Bowl chickpeas (Chole)
2 Glass water
1 bayleaf
1/2 Tbsp Cumin seeds (Jeera)
1 Cinnamon stick (Dalchini)
1 Tbsp Coriander powder (Dhaniya powder)
5-6 Cloves (Long)
5-6 Black pepper
1 Dry red chilli
1 Tbsp chole masala
1Tsp Kashmiri red chilli powder
1 Tsp turmeric powder
2 Tea bags
2-3 Green Cardamoms (ilaychi)
1Tbsp salt
1 inch Ginger (Cut it into long slice)
5-6 Chopped Green chilli
1 Bowl onion paste
1Tbsp ginger garlic paste
1 Bowl tomato puree
1 Small bowl PANEER (Indian cheese) CIT it into dice size pieces. (Optional)
2 Tbsp chopped Coriander leaves
2 Pieces lemon
1 onion slices for garnishing
4 Tbsp oil
How to cook chickpeas (Chole)
1) Soak chickpeas in water over night (7-8hrs).
2) Take a cooker and add chickpeas and water, with 2 black tea bags, bring it to boil.
3) When Chickpeas boiled, separate it from water, throw out the remaining water.
4) Take a deep stainless steel kadai, add 3-4tbsp oil , heat it on stove.
5) Now add Cumin seeds, cinnamon stick, green cardamom, black pepper, cloves and dry red chilli, cook it on low flame for 2-3 minutes.
6) Add Ginger garlic paste and green chilli, saute for 2-3 mintues.
7) Now add onion paste and cook till it's colour gets golden brown.
8) After 3-4 minutes add tomato puree and ginger slices, cook it for 5-6 minutes till oil get separate from mixture.
9) Now add turmeric powder, red chilli powder, chole masala, Coriander powder and salt and mix properly. Cook it for 2 mintues.
10) Add chickpeas (Chole) and PANEER and mix properly so that gravy enters in chole and paneer.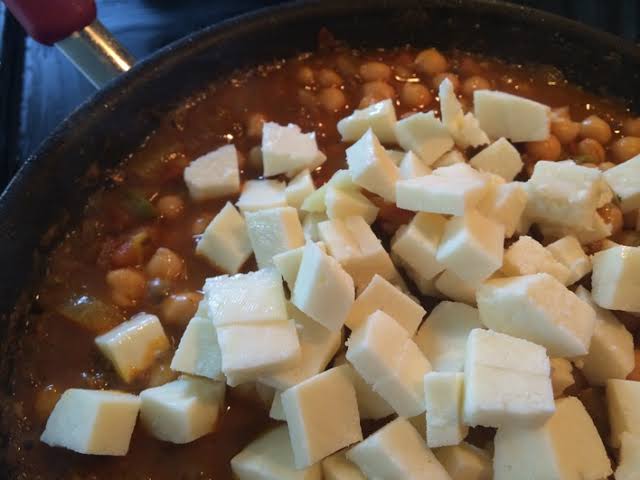 11) Then add water according to your desired thickness. And bring it to boil for 5 mintues.
12) Your chole (Chickpeas) is now ready, garnish it with Coriander leaves and onion.
13) Serve hot with lemon and enjoy with hot fluffy bhatura.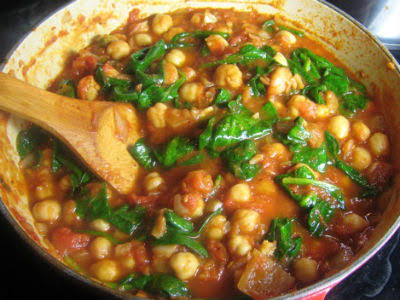 TIME DURATION = 5 MINTUES
SERVING = 4 PERSONS
Watch full video of CHOLE RECIPE
Making bhatura is not so easy task as it takes proper time. If your bhatura is not fluffy then it may not loved by anyone, nor delicious to eat. Fluffy bhatura can be made by yeast. Here I'm sharing easy and best bhatura recipe with you.
Ingredients for bhature
1 Bowl all purpose flour (Maida)
2 Tbsp curd (You can use eno also)
1 Tbsp sugar
1 Cup water
How to cook bhature
Mix all the ingredients and ready it with water like chappati's mixture, leave it for 4 hours for properly set.
Watch full video of BHATURA RECIPE
TIME DURATION = 30 MINTUES

RELATED POST = SOYA CHAAP RECIPE
Try this yummy recipe at your home and share your feedback with Cookin France. If you want to share any recipe with us, your most welcome.
You can also follow me on Facebook :- Cookin France and ask any query.
Thanks!!!