Hieveryone! As because of belonged to vegetarian family I knew that "paneer is all time favourite for us"..right?? So today I come with two PANEER RECIPES loved by everyone.
1) Matar Paneer
Matar paneer is the dish of north India. And it is "Most wanted dish in Indian family". So being an Indian or as a paneer lover we should know the recipe of matar paneer in very short time.
So Let's Start….
Ingredients for Matar Paneer
200gm chopped paneer
150gm free pea
2 chopped onion
2 chopped Tomato
1 small piece of chopped ginger
7-8 garlic clove
1 tea spoon cumin and turmeric powder (Haldi)
2 tea spoon red chilli powder
1/2 tea spoon garam masala (Spice)
1 tea spoon corriender powder (Dhaniya)
2 tsp Curd (Dahi)
4 tsp oil
Salt for taste
Chopped corriender leaves for garnishing.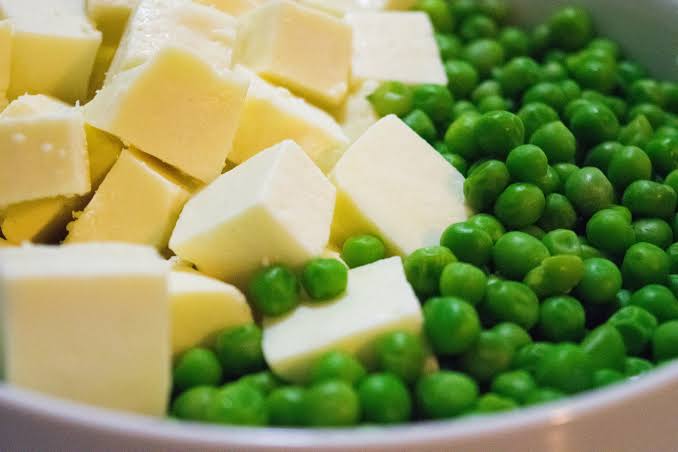 How to cook Matar paneer
1) Let's take a pan and add 2tsp oil, garlic, ginger, onion on it. After 3-4 minutes of fry then add tomato and salt. And cook it for 4-5 min in medium flame.
2) Now, remove pan from stove till it cool. Now in a blending jar put this masala and blend it but remember do not add water in it.
3)Your masala is now ready, take another pan, add 2tsp oil, cumin, Turmeric powder(Haldi) and fry for 2-3 minutes, after that add corriender powder(Dhaniya).
4) Now simmer the heat,add 1/2 cup water and keep stirring. Then add curd on low flame. Stirring occasionally, then add curd, mix well. Then add peas, paneer, 1cup water. And cook it for 2-3 minutes in low flame.
5) Matar paneer is ready, garnish it with corriender leaves, and serve hot with chappati.
Watch full video of MATAR PANEER RECIEPE.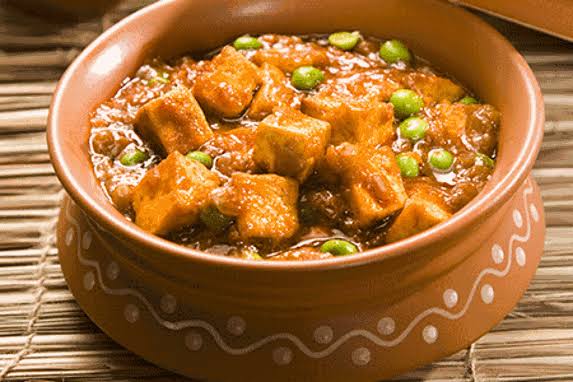 2) Shahi Paneer
Shahi paneer is the Most loved by everyone. As it's name show "Shahi" it's means shahi paneer is very heavy.. And yummy. Heavy because of cream, butter, oil, milk and yummy because of its taste. Let's start learn recipe of shahi paneer.
Ingredients for shahi Paneer
250g paneer
1 bowl onion and 15 cashews paste
1 bowl tomato puree
2 tsp Curd (Dahi)
1 big cup Milk
1 tsp Kashmiri red chilli powder
4 tsp Ghee
1 tsp ginger, garlic paste
2 bayleaf (Tezpatta)
3 dry chilli
4-5 cloves (Long)
2 green cardamon (ilaychi)
8 black pepper (Kaali mirch)
1 tea spoon Cumin (Jeera)
2 cinnamon stick (Daalcheeni)
1 tsp Shahi paneer masala (Spice)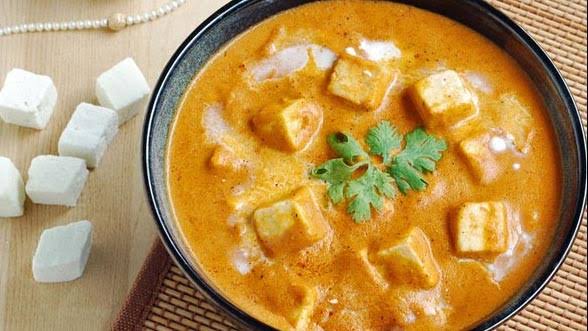 How to cook Shahi paneer
1)Take a stainless steel kadai, add 2tsp ghee, Cumin seeds and all dry spice's and continue fry on low flame.
2) After 2-3 minutes, add onion and cook it till it brown. After that add ginger, garlic paste, Kashmiri red chilli and tomato puree in it and cook till it fried properly.
3) When masala properly fried, add curd and cream and cook 2-3 mints. Now add, Milk and stirring occasionally. Then add paneer and Shahi paneer masala.
4) Serve hot with rice or chappaties.
You can also visit the video of SHAHI PANEER RECIPIE.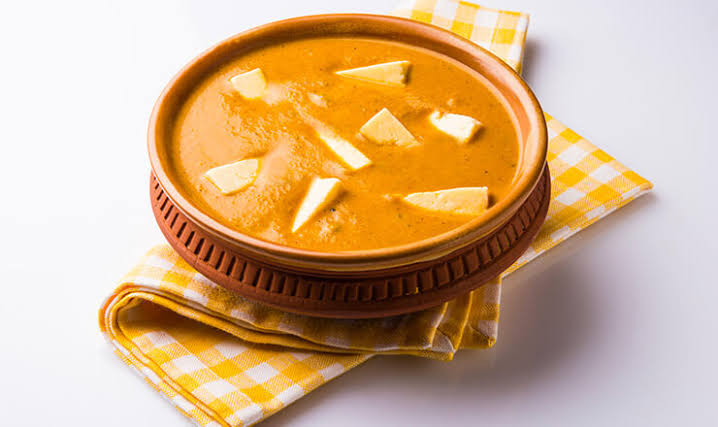 Try these recipes at home and share your valuable suggestions and reviews in comment box..soon Foodvilla will come with another paneer recipes . Thanks