Pav Bhaji is very tasty Street food loved by everyone. This dish is delicious snack as it consume very less time for making and is the Maharashtra's fast food dish. Bhaji is the mixture of mashed vegetables and pav is INDIAN BREAD, you can buy it from bakery or make in home.
I love this pav Bhaji recipe among all recipes. You can add any vegetable of your choice. There are many pav Bhaji masala available in the market, you can buy any one.
Let's start making pav Bhaji in very short time:-
Ingredients for pav bhaji
2 tbsp oil
1 tsp cinnamon seeds (Jeera)
7-8 cloves of garlic
3-4 red dry Kashmiri chilli
6-7 boiled mashed potato
2 chhoped onion
5-6 tomato
1 bowl boiled medium mashed peas
3 boiled medium mashed Carrot
1 capsicum
6 tbsp butter
6 pav
1tbsp salt
1/2 tbsp red chilli powder
3 cup water
Two tbsp pav bhaji masala
1 lemon slice
One tbsp chopped coriander leaves for garnishing
1 chhoped onion of garnishing
How to make Bhaji
1) soak dry red chilli in water for 1 hour.
2) Take a blender and blend the garlic and dry red chilli, make the paste.
3) Take a stainless steel pan (kadai), heat oil then add cinnamon seeds and garlic chilli paste, saute well for 1 minute.
4) Now add onion, saute onion for 2-3 minute till it colour gets brown.
5) Add chhoped tomato and 1 pinch salt cook it for 3-4 minutes.
6) Now add red chilli powder, salt and pav bhaji masala and mix properly.
7) Add all vegetables one by one and mashed with the potato masher, mix well.
8) Now add water streams in it, stirring occasionally and cook for 3-4 minutes in low flame.
9) Your bhaji is ready now…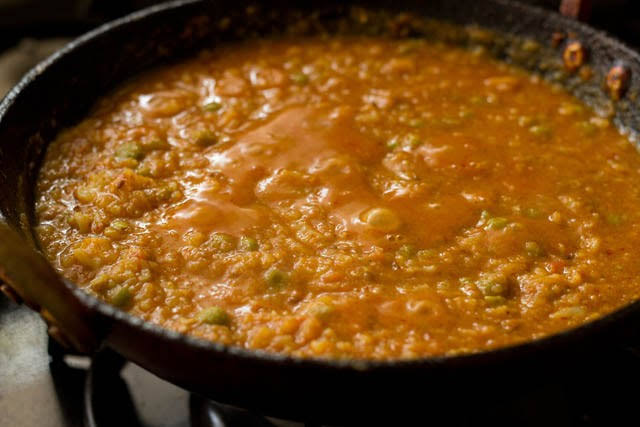 How to cook Pav
1) Take a pan on has stove, heat 2 pieces of butter then put pav on pan.
2) Cook pav from both sides till it get crunchy and buttery.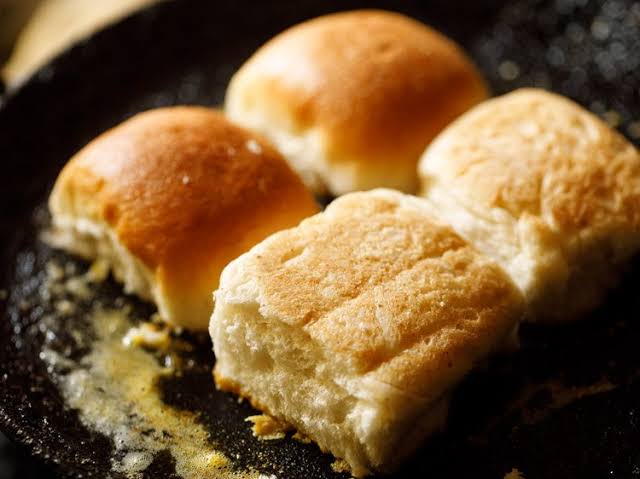 How to Serve
Garnish bhaji with a piece of butter, coriander leaves, and a slice of lemon in plate with hot pav.
Watch full video of PAV BHAJI RECIPE.
TIME DURATION = 1 HOUR
SERVING = 3 PERSONS
RELATED POST = PAV RECIPE
RESTAURANT STYLE PANEER RECIPIE
Try this recipe at home and share your reviews with us in comment session, or if you want to give any suggestion you can comment below or Massege me on my Facebook page :- Cookin France
Share your recipe with us, we accept guest post. We will surely post it.
Thanks!!